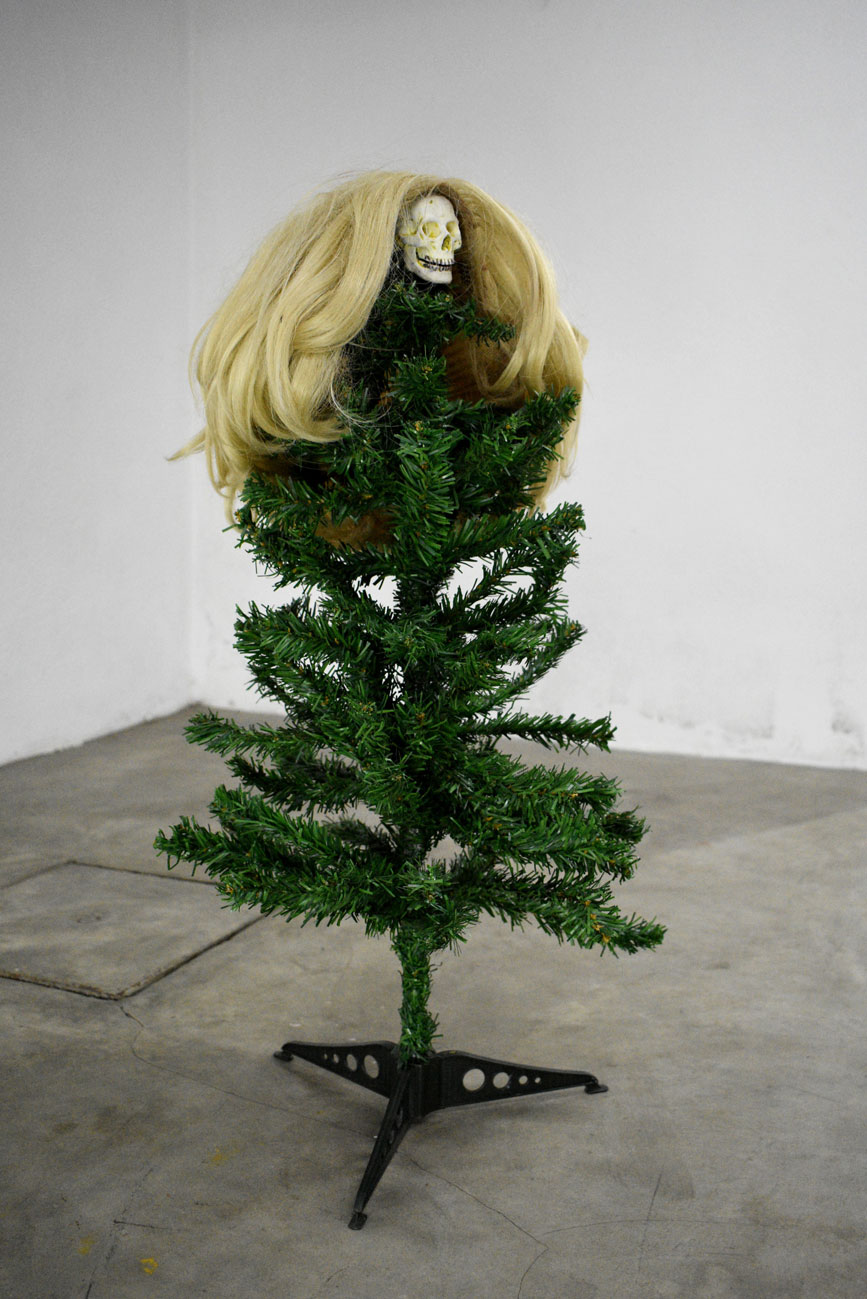 Roger Muñoz
Roger Muñoz Rivas (Costa Rica, 1990) Living and Working in Mexico City.
His artwork is based in the construction of narratives related to power and decadency, and the use of humor as a critical tool. My purpose is to emphasize nature's ability for destruction, through the perversion of banal situations, exploring social archetypes and tensions inside traditional family structures.
His process involves digging through popular culture to stage frictions and power relations in narratives dealing with cruelty and death. I think of my work as a kind of tropical horror, drawing from my country's landscape, the remains of the punk subculture, everyday situations and Latin American TV trash to pervert stories of apparent amiability, using strategies from horror and b-movies, transvestism and weirdness. Their characters are based upon an accumulation of failures, within stereotypes of people that are close to my imaginary, cartooning and potentiating their more cruel and superfluous features.
---
︎︎︎CV
︎
@medussa_hotbitch_withlove666